I'm giving this layered Quick Page away as part of a challenge at my shop, but I wanted you all to have it too.It's based on the page I did to capture one of my favorite rose bushes, which I'll have to leave behind in my move this coming Wednesday.
Download your Quick Page in the format you like from the links below. If you're asked to create a Dropbox account, just say "no thanks".
Note: The TIF downloads are the same as PSD files, but they take less space. Each has a white top layer that says "Delete this" - so be sure to do that.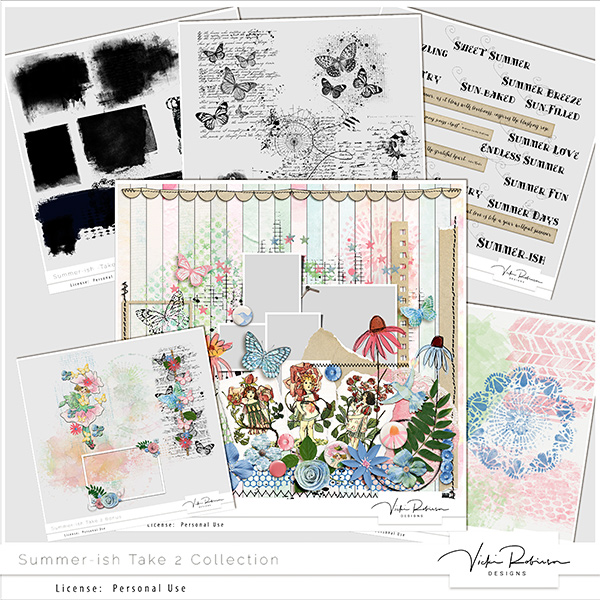 And last but not least, I give my newsletter subscribers to very special coupons and because I have such a soft spot for the Just Art members, I'm gI'm giving you all the same codes. Just don't tell on me, ok?
Spend $15.00 in my shop and use coupon code VR-SUMMER-FIVE to take $5.00 off of your total order
Spend $25.00 in my shop and use coupon code VR-SUMMER-50 to take FIFTY percent off of your total order