Premier Senior Member
Challenge Host - April
Welcome to a new monthly challenge. We have a recipe to follow in order to create a layout, so here are the ingredients and steps to follow:
1- Use 2 different papers
2- Use the SAME photo or image twice. (Change the color or flip it, do something different with one of them)
3- Create a cluster with no less than 6 elements.
4- Use 1 frame minimum to frame one or both of your images.
5- Use a Word-art, title, or/and text.
6- Add a different element (that doesn't show in the cluster) to your page. ONLY ONE.
7- Add paint, stamping, or an overlay.
8- Have fun!
I am using Bloom & breeze kit and an image from Unsplash.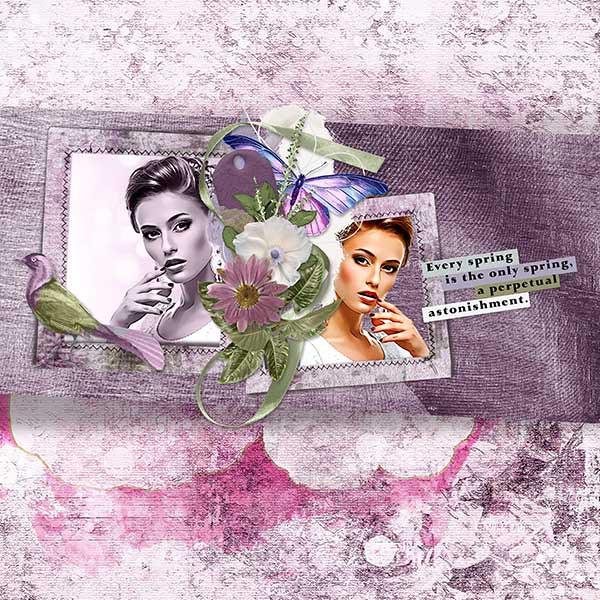 Last edited by a moderator: