Senior Member
Challenge Host - January
This is a mini kit made with different stash from different kits of mine.
It includes 3 papers and the 14th elements.
I want you to create a page using a minimum of 2 papers and 6 elements included in this file.
You may add a photo, change colors, add a different Word-art or text, but you may not add other elements or papers that are not the ones included in this file. (Upload to Miscellaneous category please)
Have fun...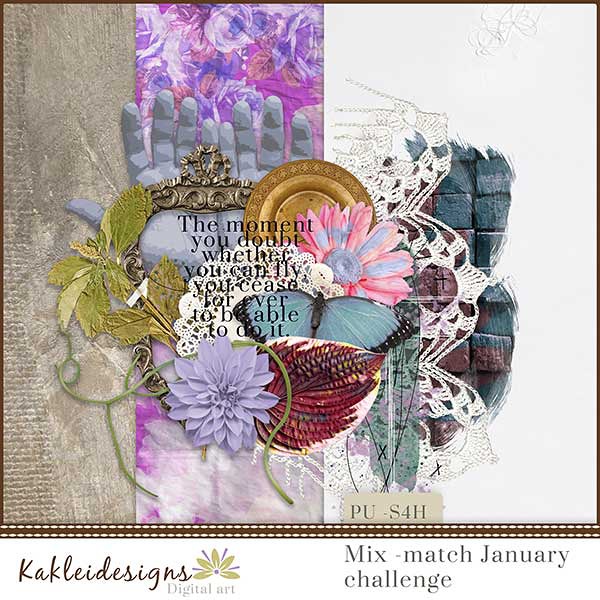 Download here
My page and pages from Sarka and Lana