Senior Member
Challenge Host - June
Hi, welcome to a new progressive challenge!
I hope you enjoy this month's challenge since I tried to make it fun but also with a bit of new technique so we can all learn something new.
Step 1
You are going to need one photo or image and no less than 6 papers.
Let's play with papers!
We need to choose 3 papers or more in order to create a grungy, vintage look.
Choose a soft background with some grunge texture and add a patterned paper and layered it, (I choose a white paper with some grunge painting) try different blend modes. If your background is a light color,
when you add a pattern you should choose linear burn. If you are using a dark color the blend mode would look
better as an overlay or hard light.
I used the white background, and 2 patterns and played with the blend modes and opacity until I was happy
with the grungy, vintage look.
Now choose a font and start writing, (it doesn't matter what, just copy and paste some large
text, song or poem. I recommend a script font in very small size) and then layered it up again. Choose the blend mode and opacity and save.
Upload to the
Temporary gallery category
and come back to this thread and show us your beautiful background.
Here is mine: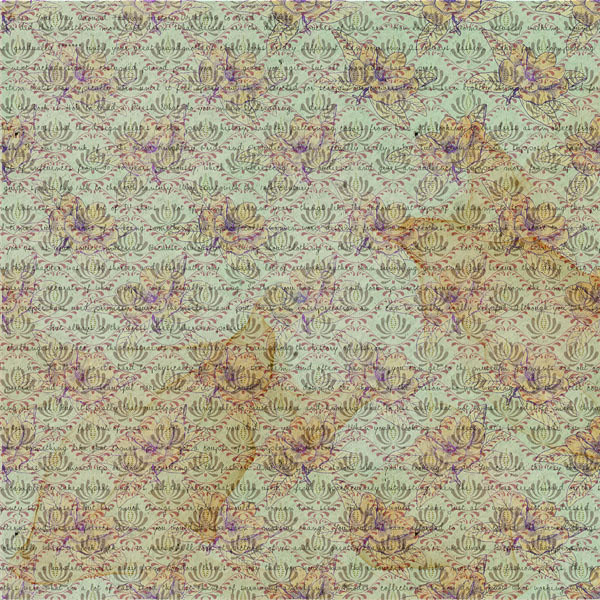 Here are the papers I am using, so you can have an idea: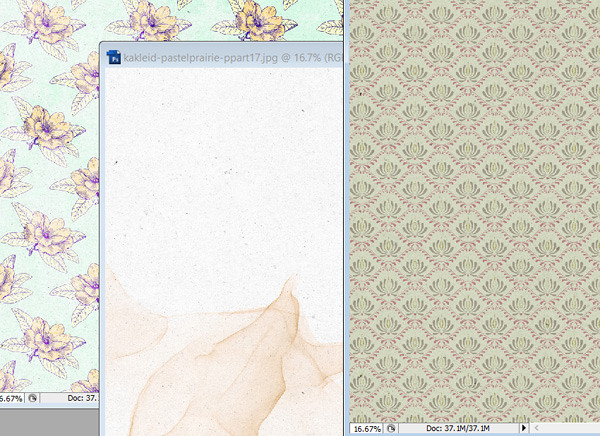 And here is another example: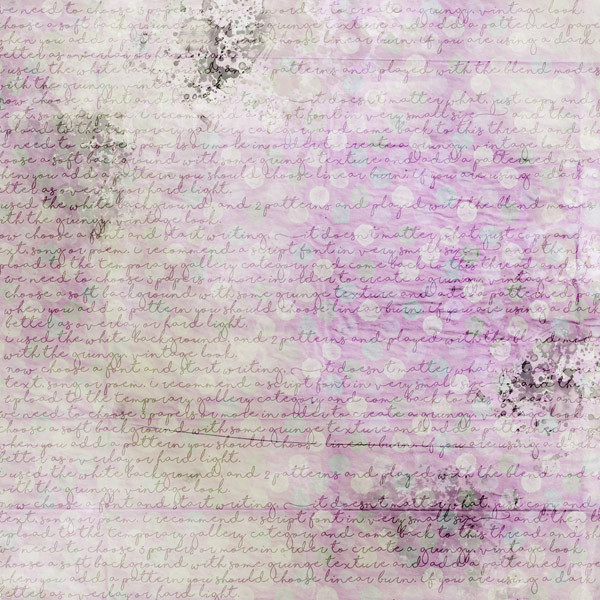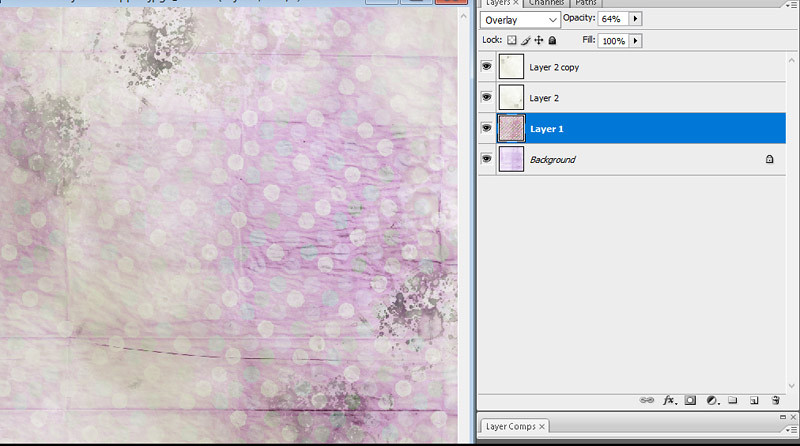 Remember to upload your step 1 to the
temporary gallery
and then come back here and post your step 1 with a link to the gallery.
The next step will be posted on Tuesday.

Step 2

Choose 3 or more different papers, and cut some shapes such as rectangles and circles,
stacked them up, apply shadows, and save.
This stack is going to be the mat for our photo, so if your photo is rectangular, stack the papers
in large rectangles, if it is square, cut in a horizontal way.
Don't merge the layers, keep them open before saving, you are going to need them for the next step.
Mine is vertical, so here is my step 2:
View media item 72239
2nd sample:
View media item 72242
Step 3 :
Place your photo on top and start adding elements beneath,
between and on top of the stacked papers.
You can add overlays and/or stamps, brushes, frames, flowers, etc.
Here is my sample:
View media item 72336
View media item 72335
Step 4:
4th step:
We are going to use the background and the same photo we used before.
There are many ways to do this, you can choose just to go directly to the background and blend the photo or:

Choose a solid paper and place your photo on it.
Resize so it covers half of the paper.
You can use a mask or just use the erase tool (if you are using a portrait) and get rid of part of the background of the photo.
Now, merge the 2 layers and select the part with the photo merged in the paper
and copy and paste it on the bottom layer of our main project. (Background)
Choose a blend mode and play with the opacity.
I choose to mirror it, you can do as you like.
Here is my sample:
View media item 72432
View media item 72431

Final step: 5

Add a title or word art.
Optional: add some different words or phrases in the background. Choose blend mode and opacity.
Merge it all and upload to the Progressive challenge category and also, post your page in a new post in this thread.
I hope you enjoyed the challenge!
Final step 5.
Image: My own ( This is me when I was 5)
Pastel Prairie collection by Kakleidesigns
Using Lovely Mother's kit by Kakleidesigns
Image from Pixabay
Another sample, step 5.
Image from Pixabay
Not too shabby collection by me.
Last edited: