Senior Member
Challenge Host - September
Hi and welcome to a new monthly progressive challenge. I am sorry if I start earlier this month but I won't be available this next Sunday and next week is Rosh Hashanah in Israel which means a lot of cooking...and hair cut, hair color, nail, pedicure, shopping, and cooking and more cooking, all that with very high temperatures and trying to be careful since our country is going to 3000 new cases of Corona a day...almost.
So, these are the dates of this Progressive challenge:
1st step-Saturday 12th
2nd step- Monday 14th
3rd Step- Wednesday 16th
4th step- Thursday 17th
5th step- Monday 21st
(In case you stay behind, you will have more time to recover in the last steps, no worries)
Remember to upload your pages to the
temporary gallery HERE
until step 5 which you would be able to post in the Progressive challenge category.
STEP 1
You are going to need 1 photo/image for this challenge.
(And some elements after step 4)
1- Open a transparent canvas and put your picture there. Make it fit so it covers the whole canvas.
Duplicate the layer.
Blur the bottom layer so it looks like a paper.
We are going to use the top layer now.
Pick your
SMUDGE
tool and start smudging around. (depending on the size of the canvas it will take you some time, you can blur it a bit first
to help you with the smudging or you can resize and work in a much smaller size such as 600 pixels and it would be much faster)
Choose a blend mode and save without merging.
Upload to the temporary gallery as STEP 1.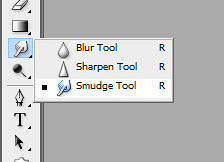 STEP 2
2- Paste your photo again, but this time resize it and duplicate it 3 times. You should have 4 layers of the small image.
Now move each layer to a corner and smudge each layer until the 4 corners look absolutely smudge. (You can also smudge one and duplicate it 3 times but the best result is
to smudge each layer to obtain a different result in each one, but that's just my recommendation)
Add texture and/or brushes and or overlays, play with the blend mode on each layer and merge. Your background is ready.
Save and upload as STEP 2 to the gallery.
Please post your new steps as a new post in this thread sop I won't miss it, thank you.
Here are 2 samples
Note before step 3: I want to apologize for using a tool that seems not to be integrated with all designing software, before I prepare this challenge I made a research about the SMUDGE tool, and I found out it was included in every program I know, Photoshop, Paint shop, PE, craft, memories, etc, etc. That's why I went along with it, so don't worry about the SMUDGE in the first 2 steps, if you don't have it, just make your own selections of tools. The next steps don't include any special tool!
Thanks so much for understanding.
STEP 3
Place your image in the center of the page. Make it fit so it doesn't cover the whole canvas. See my sample below.
Duplicate it twice.
Go to the bottom layer of your image and rotate a bit to one side and go to adjust and lower the brightness until is almost dark.
Add some soft-gaussian blur (between 25%-30%) and lower the opacity of the layer.
Repeat this step with the other image layer but rotate it to the opposite side.
The porpoise of this step is to create some natural shadows without touching the top image layer.
Now, add a thin frame or a stroke to your top image and save without merging.
Upload as STEP 3 to the temporary gallery and then come back to this thread and post it as A NEW POST so I can comment in the gallery.
STEP 4
(Don't worry, now you have time until Monday to complete this or any other step. I will be busy since on Friday is Rosh Hashanah and I have to cook a lot...and the lockdown starts again. I will comment in the gallery as soon as possible.)
Create a small cluster for your image at the top
and stack some elements between the other image-shadowed layers.
Once you are happy with the result, merge and upload as STEP 4 to the gallery.
STEP 5-FINAL STEP!
Add a title, some text or word-art (a brush or element/s if needed)
and upload to the Progressive Challenge gallery as your final page.
I hope you enjoyed this monthly progressive challenge,
because I sure did!
Last edited: