Administrator and Grand Pooh-Bah
Staff member
I am very excited to be offering you this challenge.
I contacted Brigit (Designs by Brigit)............
see her store HERE at the Studio
, and she has very generously offered us this gorgeous full kit FREE for us to use for a challenge here at Just Art. Most of you would probably be familiar with Brigit's lovely designs, but if you aren't, be sure to check out
her store
at the Studio.
When Sandy and I owned Digital Design Den some years back, I think our store there was one of Brigit's first stores. She has a wonderful eye for color and her designs are simply stunning. As soon as I saw the kit she had selected, I knew that with these beautiful, vibrant colors that this would have to be a happy challenge!
Your challenge is to create a page using Brigit's FIELD OF SUNFLOWERS kit (58 elements and 12 papers). The theme is what makes you happy in life. It may be a person, a pet, a place, a thought, a fantasy, your faith..............whatever!
If you would like to participate in the challenge
(and don't already own this kit)
PLEASE POST A REQUEST IN THIS THREAD and I'll PM the link to you.
Remember that I'm in Australia, so there may be a time difference before I get back to you. I look forward to seeing lots of lovely happy pages!!
Please upload your images to the Monthly Challenges gallery
HERE
.
I know you will all join me in thanking Brigit for this generous gift.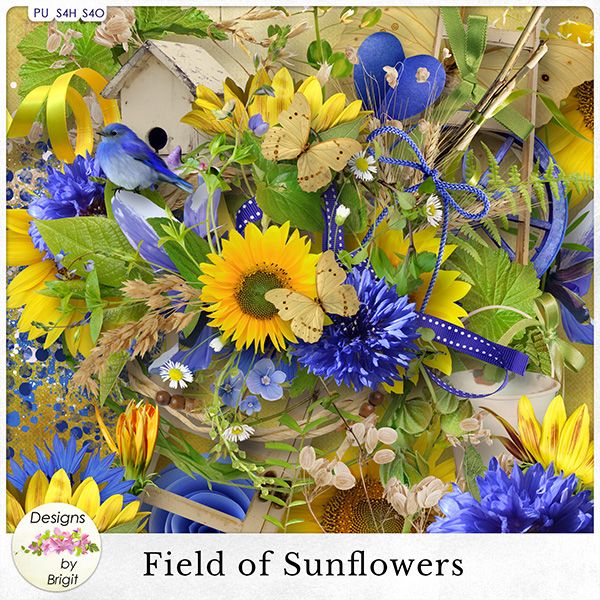 Last edited: